We are pleased to offer a selection of our farm products. Prices do not include shipping and handling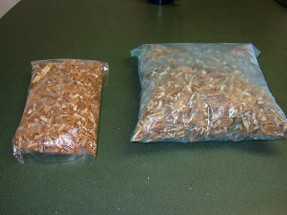 South GA Pecans (Pee – cans)
(SKU #11-15)
| | |
| --- | --- |
| 1 lb bag of shelled Pecan Halves | $11.00 |
| 1 lb bag of shelled Pecan Pieces | $10.00 |
| 3.5 lb bag of Shelled Pecans | $28.00 |
| 5 lb bag of In-shell Pecans | $20.00 |
| Prices do not include shipping and handling 0-5lbs | $10.00 |
Berry Good Farms Holiday Gift Basket
Details and Pictues coming soon for this holiday season.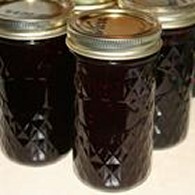 Blueberry, Blackberry, Strawberry and Peach Jam
(SKU #111127)
Made from Big Juicy berries grown right here on our farm
Jam contains both fruit juice and pieces of the fruit's flesh.
Ingredients; Big, sweet, juicy berries; sugar; natural fruit pectin; lemon juice.
Our Jam & Jelly is made from fruits lovingly grown without chemicals, picked & processed on our farm in Tifton GA
Mix and match any Blueberry, Blackberry and strawberry 8oz jams.
Prices do not include shipping and handling.
Price: 8 oz Jar $5.00 Pick Any 4 for $18.00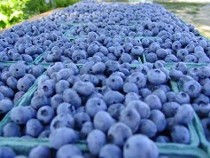 Fresh Blueberries and Blackberries
Market price plus shipping and handling 3lb minimum
Sold by the Gallon
| Blueberries | Blackberries |
| --- | --- |
| $25 pre-picked | $22 pre-picked |
| $20 u-pick | $16 u-pick |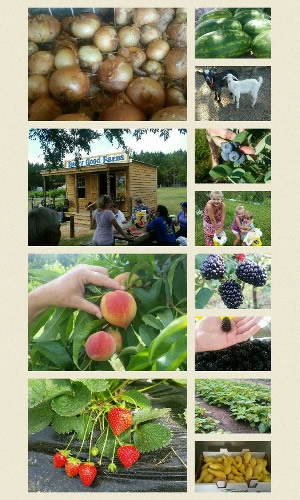 Garden Fresh Produce, Local Crafts and much more with Squash and Zuccini Tomatoes,Okra Peppers, Sweet Corn. All grown without or a bare minimum of pesticides and fungicides